Your Outsourced Marketing Consultants
Like many smart businesses, you've discovered the experienced, highly professional marketing consultants you can outsource to partner you in conceiving, planning and implementing your marketing strategies.
Working with Purple Giraffe, you will join our satisfied clients who have asked themselves 'Why wouldn't I outsource my marketing?" and achieved success via actionable marketing plans and tactics, effective brand strategies and marketing communication plans that build brand equity, growth and profitability.
Congratulations to Lynda Schenk, the owner/founder of Purple Giraffe Marketing who was recognised as the Marketer of the Year at the 2018 Australian Women in Wines Awards.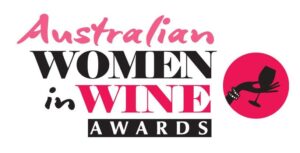 The nomination focused on the marketing activities and achievements that Purple Giraffe has undertaken for Riverland Wine, a loved and long-term client member of the PG family.  While not someone to normally blow her own trumpet, it is a massive achievement and one in which that the PG team is very proud.
Click here to read more.
I cannot recommend Lynda and her team at Purple Giraffe highly enough. They are the complete out sourced marketing department without the payroll costs! Their unbiased advice, strategic thinking and organisational support are invaluable.

Antionette Brophy

Director - O'Neills International Sports Australia

Lynda and Margot from Purple Giraffe helped me to review and redesign my entire marketing strategy. They were honest in their feedback when I used them as a sounding board, but also came up with some great ideas that have helped me progress my business. My website, which has a very new look under their guidance, has received enormously positive feedback from my clients. Thanks for your help.

Leigh Pennycuick

Principal - Pennycuick Consulting

Love this marketing company. This marketing company concepts are spot on across the board with special attention given to my needs for devising and implementing a marketing plan, social media platforms and getting my business well known. Thank you Lynda!

Robyn Wood

Owner/Operator, Adelaide Social Media

Lynda from Purple Giraffe has assisted my business for the past year and has been extremely helpful with tips and assistance to ensure that we have our marketing running in the best way possible. The ideas and implementation have been both professional and easy to follow. Highly recommend their services

Denise McKay

Owner/Operator, McKay Business Services

Thank you for sharing your wealth of knowledge with us. Lynda has helped me to focus on what I need to do next with my business and I have already started to put some of those plans into action. Lynda is a great role model for women in business and have inspired me to follow my dreams.

Natasha Olsen

AAA Cleaning Adelaide

Lynda is a pro-active, detail and results oriented. In our small team one of the greatest benefits was Lynda's ability to step into projects that had been initiated and required the next steps and/or finishing touches. We love her bubbly personality, energy and initiative. I recommend Lynda and her skill set (PR, Marketing-Planning, Strategy, Pricing, Relationship Building etc etc) to any business seeking a face for product or service.

James Mitchell

Partner, International Wine Negociants

I have no hesitation in recommending Lynda. Not only is she a delight to work with, having fantastic customer service and being friendly and approachable, she constantly delivered what she promised. Nothing was too much trouble and I look forward to working with her again.

Deanna Napier

Mobile Travel Agent

Lynda's breadth of experience, dynamism and can-do approach to any given problem or situation make her a formidable force for positive change.

Carolyn Gadd

Executive Officer, Wine Innovation Cluster

Lynda has helped motivate me to expand my business and she has provided significant advice and guidance. She works hard to achieve results and is both insightful and generous I would recommend her to any business, no matter how big or small.

Sally Goodwin

Clinical Psychologist, Effect Psychology

I have worked with Lynda over the years and have found her to be a solid Marketer with a good business sense. She can see the bigger picture and has a unique ability to identify opportunities across all channel

Peter Nicolaci

Marketing & Communications manager, Barkuma

I have known Lynda for many years both in the professional and personal environment. She is friendly, honest and dedicated to any challenge she takes on. She understands not just marketing but all facets of business and always looks for and idea outside the box

Keith Wilmot

Consultant, FitTick

Lynda is a motivated and passionate marketing professional – she has a clear vision, can see the big picture and is results driven. She is a strong strategist, a thought leader and can make concepts reality through creative implementation. Lynda is a strong leader and also a great team player. It is a pleasure to work with her

Kelly Wagner

Director, Keragela Pty Ltd
Businesses we have helped