Many businesses are strongly influenced by, and rely upon, the success of their digital media management
Having a strategic approach in this space is essential in today's fast-paced and online focussed marketplace.
Digital media management is more than just having a website or posting an update about a new product or service. A successful digital marketing strategy must engage and interact meaningfully with your identified target audience, be consistent and planned, and inspire results for your business.
More than any other area in marketing, digital marketing evolves at lightning speed and requires a dynamic approach.
Digital marketing goes beyond your website and covers every consumer touchpoint across your digital presence. Purple Giraffe can help you to ensure that all of these touchpoints are integrated with your overall marketing strategy. We can assist with website development and optimisation, social media marketing, paid social media advertising, search engine optimisation, Google enhancement and much more.
Purple Giraffe can help you harness the power of digital marketing to create meaningful content, foster long-term and trusted customer relationships, and build high quality digital assets and platforms for your business future.
Our digital team can support your business on all things digital, including:
A strategic approach gets results. At Purple Giraffe we work with you to set your digital content strategy, and we strive to develop engaging content that is aligned with your key messages and that will resonate with your target market.
Content is king. Our content specialists love to write meaningful content that speaks directly to your consumer. This includes but is not limited to: brochures, website content, newsletters, tasting notes, press releases, blogs, emails and social media posts. We also write creative briefs, photography briefs and video scripts & production briefs. You name it, we write it.
For many businesses, social media can be overwhelming, very time consuming and hard to keep up with. We keep abreast of the latest market trends and Purple Giraffe's dedicated social media team can help you develop a voice and craft a dialogue with your consumers through social listening, campaigns, relevant content creation and optimisation. Purple Giraffe is skilled in the management of all social platforms and can integrate multi-platform campaigns and ongoing strategies, however our core focus is with Facebook, Instagram, LinkedIn, Twitter and YouTube.
In conjunction with our content management, to ensure maximum engagement, Purple Giraffe will: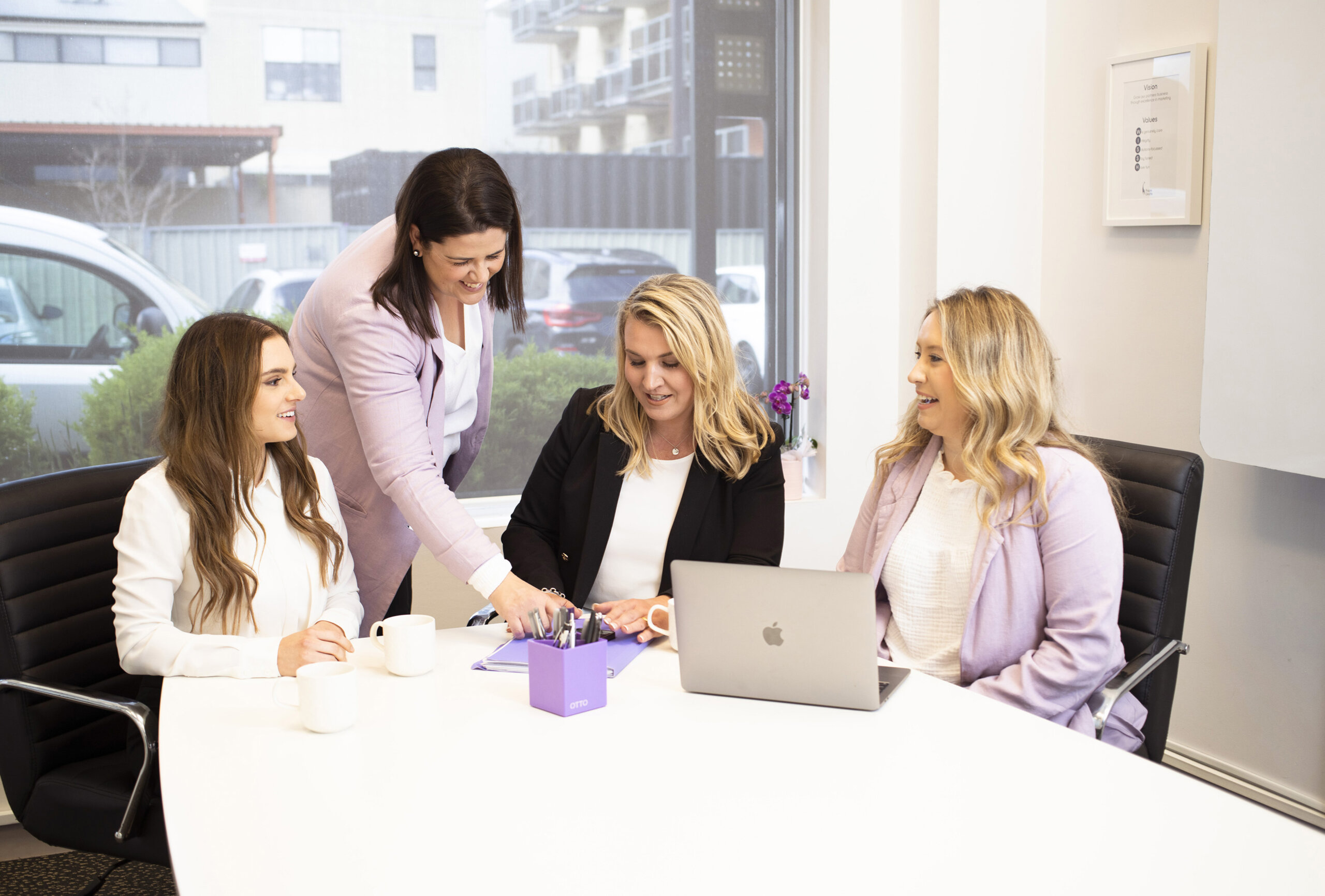 The majority of consumers search for businesses through the Google search engine, so keeping your Google My Business page up to date and relevant is critical to the success of your business being found online.
Purple Giraffe can manage your Google My Business page for you to ensure its ranking and searchability is maximised.
Remarketing is a powerfully targeted online advertising strategy that will generate sales conversion. Purple Giraffe is able to create targeted remarketing messaging to individuals that have shown interest in your brand or product, helping to drive these potential customers back into your sales funnel.
We write, design and send your email campaigns as well as manage your CRM to help drive traffic to your website and generate online sales. If you are already sending emails to your customers, we can help you enhance your email performance with responsive email templates, clever copy and sales campaign ideas.
Digital advertising strategy
It is becoming more and more difficult for businesses to achieve organic reach on most social media platforms, forcing businesses to pay-to-play. To gain meaningful reach on social media, a paid advertising strategy can ensure your content is being seen by your selected target market. Purple Giraffe is able to design, execute and measure ongoing paid social media campaigns.
Purple Giraffe will monitor the performance of each of your digital platforms and campaigns, including the like and engagement growth. A quarterly report is developed for your review and reports on results, makes recommendations for the future, and ensures the objectives and direction of your digital strategy remains aligned with your business goals.
Whether you need a simple website landing page, a website update, the design of a completely new website, a complex web-based internet application, electronic business transactions or social network services, Purple Giraffe can help.
Purple Giraffe will plan and write content that will enhance the experience between your business and your customers. We then team up with professional web developers to optimise the design and functionality of your website.
Once your website has been built and optimised, we will maintain it and ensure it is kept up to date and relevant to your target market.