The Purple Giraffe team loves working with you one-on-one to build tangible and realistic marketing strategies, full of action, so you can reach your business objectives
We are a team, with a diverse range of skills and a genuine passion to help your business grow. When working with Purple Giraffe, your business will engage with one central contact. However, you can be assured that in the background all of our team will work together on your business to help see it flourish. This means that you benefit from a coordinated approach but can access the expertise of the entire team. Our motto is, when you win, we win.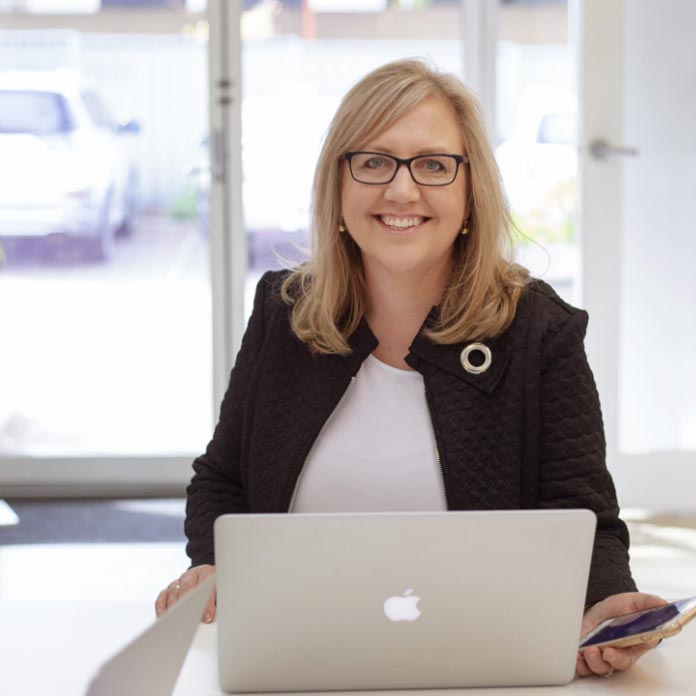 p: 08 8425 2970 (ext. 1)
e: lynda@purplegiraffe.com.au
For almost three decades, Lynda Schenk has worked across a diverse range of industries including wine, hospitality, human resources, transport, medical devices, building and construction, conveyancing, landscape gardening, water filtration, organic farming, industrial cleaning and not-for-profit industries. She has a deep understanding of the marketing needs of companies, small and large.
Lynda has a natural ability to talk to people, understand their business and their objectives, and then to work with them to formulate marketing plans, brand strategies and marketing communication plans that build brand equity, growth and profitability.
Lynda is the winner of the Fabulous Ladies of Wine, 2018 Wine Marketer of the Year and a 2019 Telstra Business Woman of the Year, Small Business Category Finalist.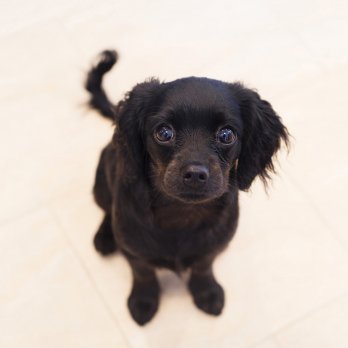 Coco is the youngest member of our Tower and joins us with over twelve months experience in making people smile. Her diverse experience, including sitting, fetching, cuddling, barking at delivery people, and rolling over for belly rubs, sets her up well to be the cutest employee in the office. 
Coco has a natural ability to welcome newcomers, often being the first to notice them walking through the door and greeting them with her energetic tail wag. When the team feels down, Coco is always available to help them feel better. 
When she's not in the office, Coco enjoys hanging out with Lynda and her family, going for walks, doing zoomies around the kitchen, and terrorising the Schenk's cat, Bubbles.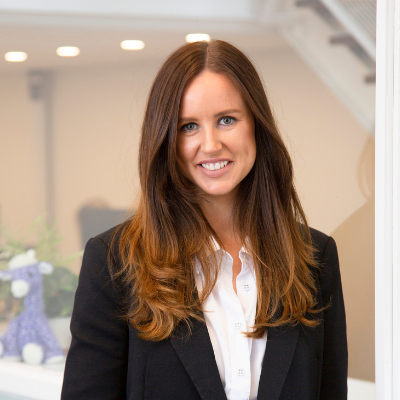 Currently on parental leave
Alice is a passionate marketing professional with experience across tourism, hospitality and wine sectors. After completing a Bachelor of Public Relations in 2012, Alice found her professional calling and sought to pursue a career in helping to strengthen the marketing reach of developing, and burgeoning businesses alike.
She excels at leveraging opportunities and her creative approach results in an edge for her clients. She possesses a multi-faceted and dynamic skillset in marketing and has managed accounts across all platforms including PR, digital, paid and organic social media, content creation, event management as well as business development.
Alice loves to travel the world with her husband, watch documentaries (and some trash TV) and escape with their beautiful dog to their favourite coastal town, Carrickalinga.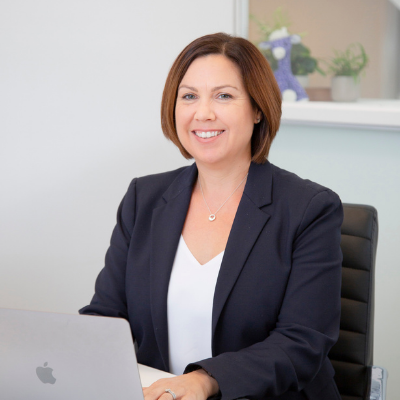 Senior Marketing Consultant
Bree is an energetic, passionate, results-driven professional who has been helping to create and build brands for over two decades.
Having worked in senior marketing roles in both Australia and London, Bree has a thorough understanding of end-to-end marketing, with a breadth of experience across insights and innovation, product development and packaging, brand creation and management, development and implementation of integrated marketing campaigns, and sales.
An excellent communicator and a natural leader, Bree's strength lies in developing and delivering solutions to meet customers' needs.
Outside of work, Bree enjoys spending time with her family and friends, training at her local F45, and exploring the amazing world of food and wine.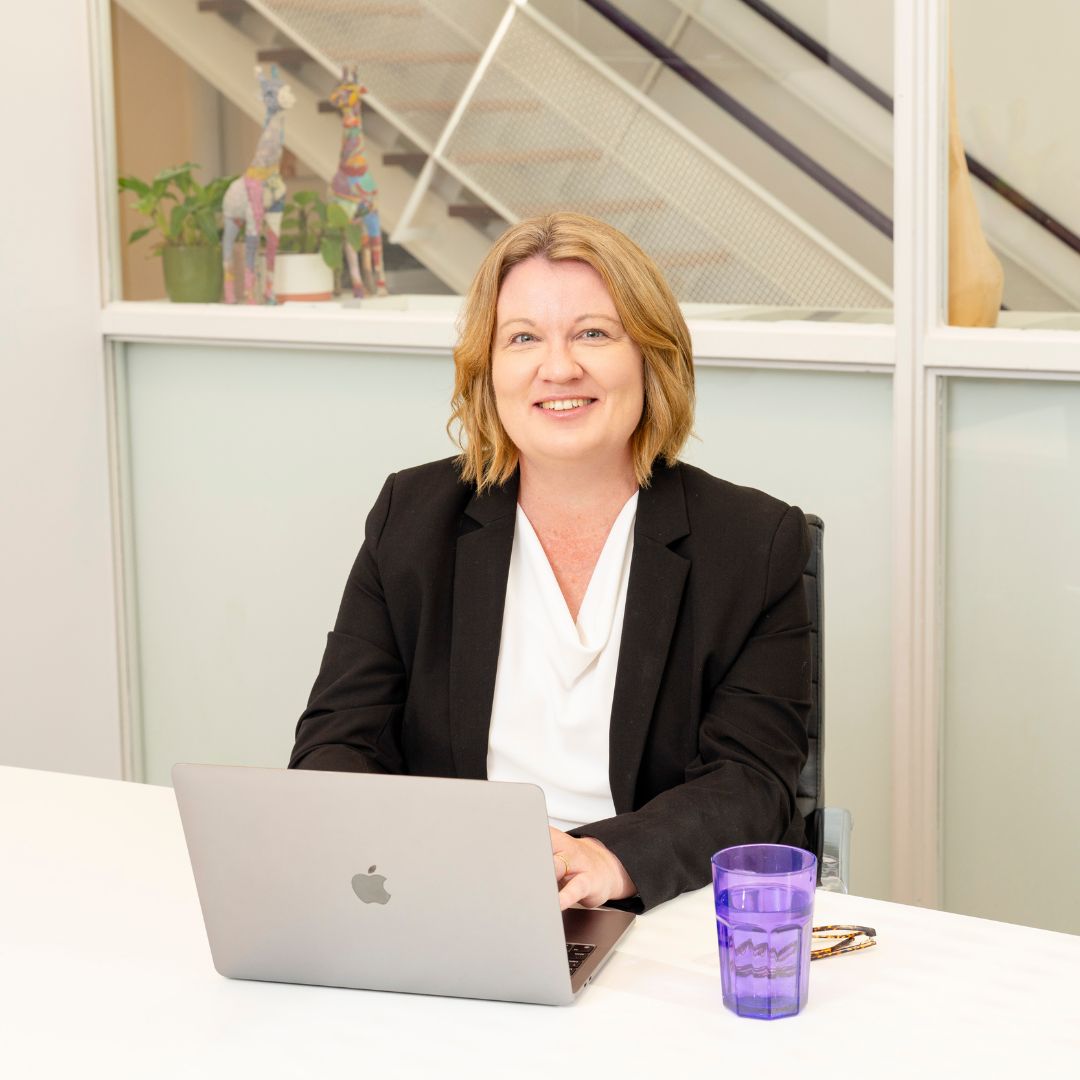 Holly is a passionate marketing and communications professional who brings over two decades of experience to Purple Giraffe.  
Being a creative wordsmith with a strategic and analytical mind, Holly has in-depth knowledge of both B2B and B2C customer journeys, and believes the key to marketing and communication success comes from having a deep understanding of your target audience.  
Holly loves helping clients bring their brand to life by combining her passion for copywriting and digital marketing; from developing communications strategies and marketing plans, through to customer experience and brand loyalty. 
Holly is focused on building strong relationships with her clients, and providing the best possible results for them. 
Outside of work, Holly loves spending time with her husband, teenage twins, and dog, Rosie, with the whole family enjoying regular getaways to their favourite coastal town in SA, Beachport.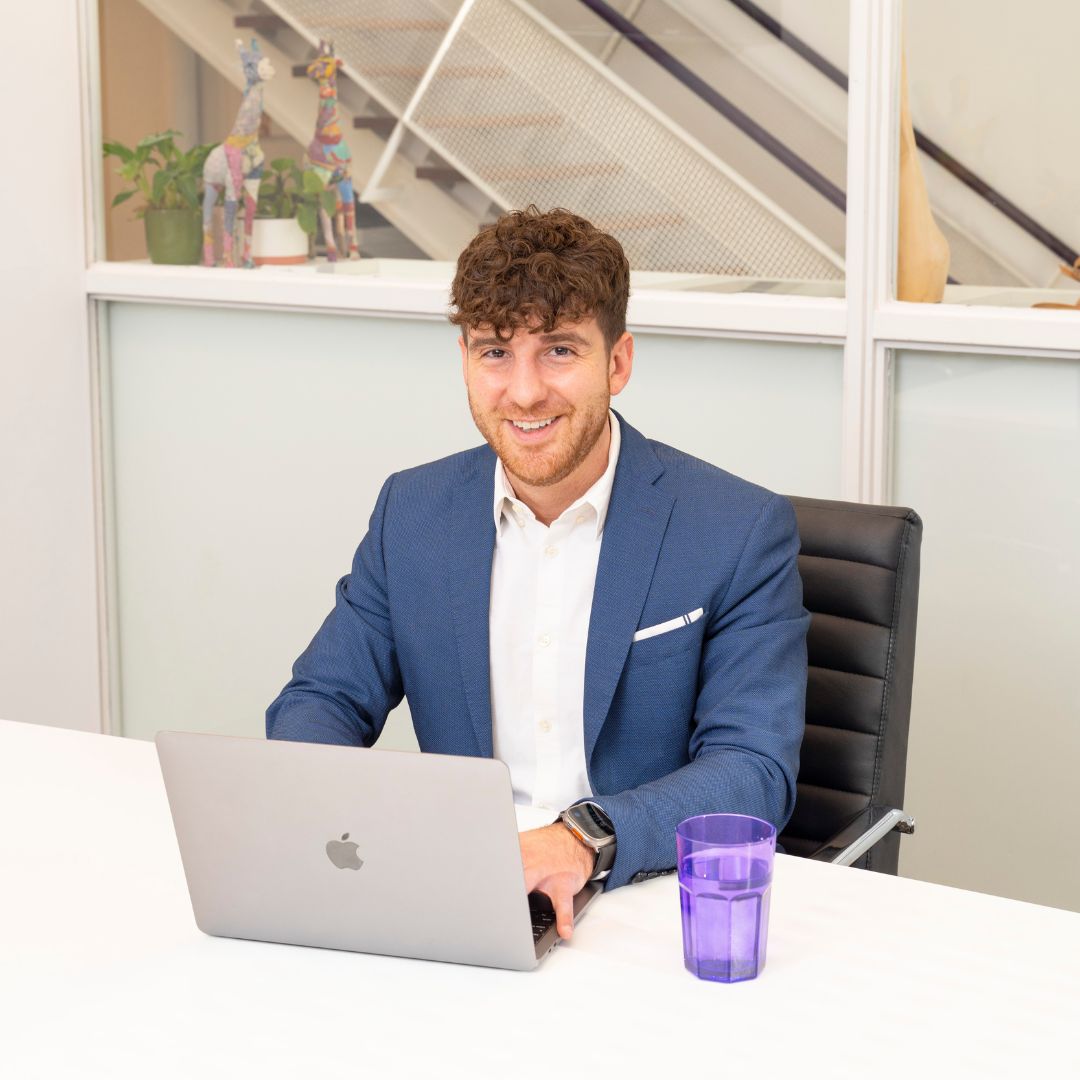 Justin has had a love for writing and visual communication since childhood, with a life left behind in hospitality, he studied and graduated with a Bachelor of Marketing and Communications from the University of South Australia in 2023.  
He has a passion for working end to end with clients to produce creative designs, engaging storytelling, and brand building to help them create a memorable personality behind their company for both their loyal and potential customers.  
Justin is eager to expand his knowledge in graphic design and digital marketing and is excited to delve deeper into the realm of brand loyalty.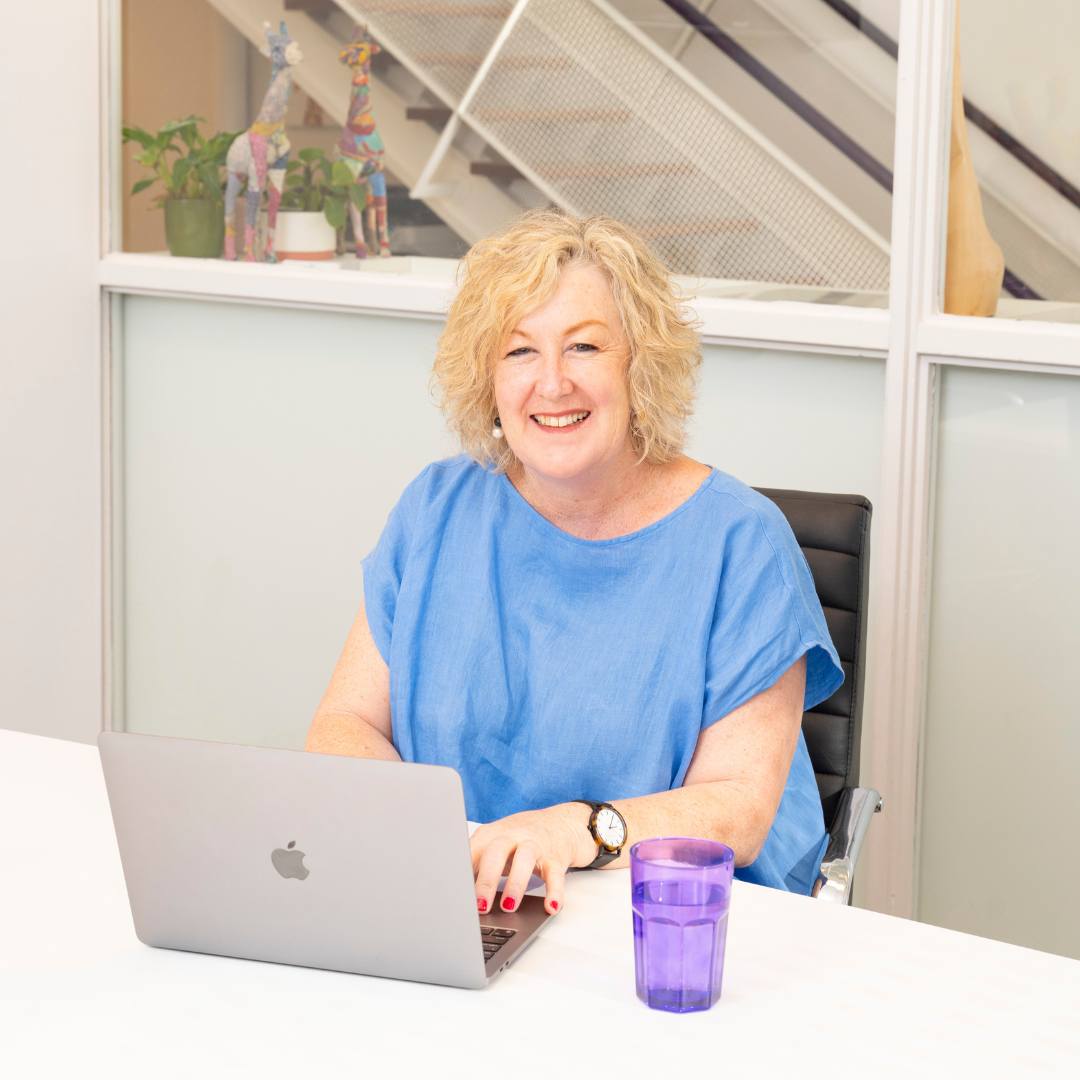 As Partnerships Consultant, Kaylene embarks on an exciting new phase for Purple Giraffe, to identify business opportunities and develop successful marketing partnerships in Western Australia. Key to achieving this goal, Kaylene will draw on her experience working in managerial, leadership and project management roles in the public sector, positions in corporate and retail sales, copywriter briefs in the radio and television industry and engagement in Australasian Writers and Art Directors Association (AWARD) school, a globally recognised course for aspiring creatives.
An individual committed to building strong client relationships and formulating effective marketing strategies that achieve clients' business objectives, Kaylene demonstrates excellent communication skills, a capacity for innovation, attention to detail and an ability to work collaboratively whilst confronting complexity. Having a results-oriented approach she is an analytical thinker, implements effective project-management practices and has a sound understanding of product development methodologies, skills which are vital in determining the needs of clients, devising effective marketing plans and monitoring and evaluating the success of marketing initiatives.
Intrinsic to Kaylene's performance is her passion and vibrancy in striving for collective success, echoing the philosophy that underpins Purple Giraffe and its unique client-focus, "When you win, we win!"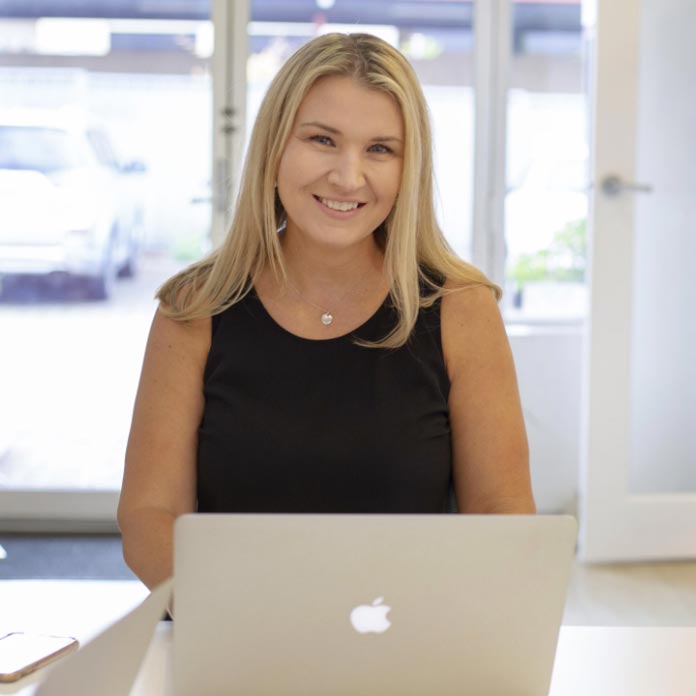 Kelly has a unique and enviable range of skills to offer Purple Giraffe's clients. Having not only set-up from scratch and managed both eCommerce and services businesses herself, and with qualifications and experience in leading, managing and influencing people as a business coach and mentor, her strategic impact is remarkable.
During her career, Kelly has gained experience in a senior leadership capacity across the private and public sector in coaching and mentoring, business development, sales and marketing, customer service, consumer protection and advocacy, legal and regulatory compliance, project management, operational & strategic planning, budgeting and reporting, and stakeholder management.
Kelly is also experienced and knowledgeable in the now increasingly important social media aspect of marketing and brand management and has mastered creating, building and managing multiple social media platforms within a single campaign and strategy.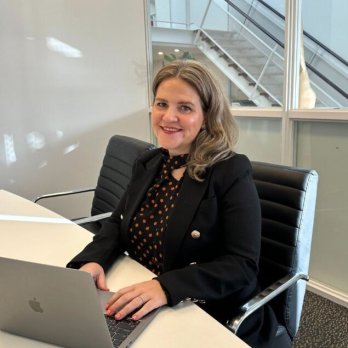 Currently on parental leave
Sallyanne is a passionate and outcome-focused senior marketing professional and has led the charge in developing and implementing comprehensive marketing strategies in areas of mass media, digital marketing and social media. With over thirteen years of experience spanning various industries; travel, tourism, events, banking and finance, packaging, and medical devices, Sallyanne creates compelling campaigns that truly resonate with target audiences.
From marketing automation to e-commerce and website management, Sallyanne is well-versed in leveraging digital marketing strategies to boost online visibility and engagement and media plans that maximise brand exposure.
Sallyanne's warm, positive, and extroverted personality makes building strong connections with clients and stakeholders a natural talent.
When not in the office, Sallyanne loves spending time with her baby daughter,  fur-baby, and family and friends. And when she gets time, she loves indulging in her passion of travel, near and far!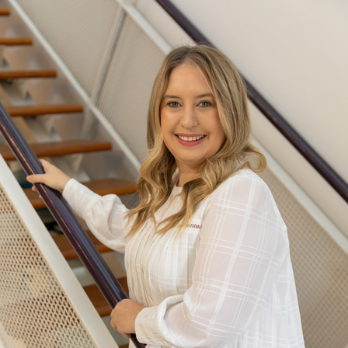 Currently on parental leave
Sarah comes to Purple Giraffe team with a broad range of knowledge in marketing, branding, communications, and strategy. She comes from a diverse range of experience across multiple industries; hospitality, agriculture, wine, health and wellness and online retail giving her a well-rounded skill set specialising in consumer marketing. Sarah's wide-ranging experience goes beyond traditional and digital marketing, but also events, eCommerce, budgeting, product launches, new product development and project management.
She completed her studies in Marketing and Finance at Flinders University and has a great ability to think outside the box and is passionate about all things product and consumer marketing.  Having both a numbers and creative brain, she is a strategic thinker and enjoys getting into the detail to get the best results.
In her spare time, she loves exploring all of the amazing food and wine offerings South Australia has to offer, tuning out with music and a good book, a round of golf and Sunday morning walks with her fur baby in search of a good coffee.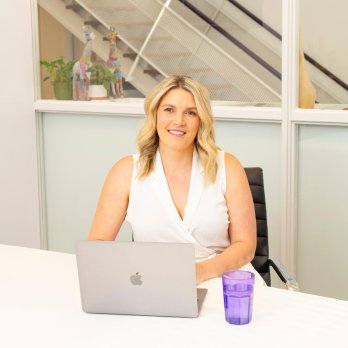 p: 08 8425 2970 (ext. 15)
Sarah is an energetic, compassionate person who thrives on providing valuable marketing strategies to help our clients achieve their goals.
After completing a double degree in Business (Marketing) and International Tourism at Flinders University, Sarah dived straight into the wine industry. All these years later she still loves the industry, and the product at the end!
Driven by providing results, Sarah's passion for marketing lies in strategic planning. With a broad range of experience including branding, new product development, D2C, events, copywriting, and content to name a few, Sarah understands the importance of creating a cohesive marketing suite for your brand. 
On the weekends you'll find Sarah with her family and friends, exploring wineries, breweries and distilleries throughout South Australia, and on Sunday's cooking roast lunch at Victoria grove Retirement Village.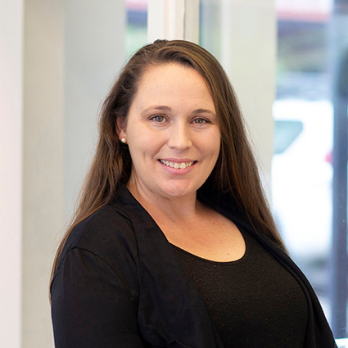 Our quiet achiever, Simone loves designing everything and anything.  Simone has been designing exceptional, down to earth creative and professional visual communication, advertising/marketing and photography services for over 17 years. 
Lynda has been working with Simone as a graphic design for over 10 years and is so pleased that she has now joined the Purple Giraffe tower. Her creative abilities sees her designing a variety of collateral including:
Logos

Style guides

Packaging

Canva, MailChimp and other platform templates

Social media collateral

Brochures

Merchandise
Basically, anything you can think of, Simone has had experience in designing it.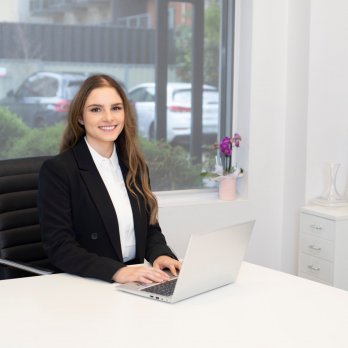 Tanya is an enthusiastic and dynamic Marketing and Communications professional, who's creativity shines through working with clients to achieve their goals. She has gained a wide range of marketing experience across the Hospitality and Tourism industry, after graduating with a Bachelor of Marketing and Communication degree in 2015 from the University of South Australia. Tanya enjoys the variety of challenges that marketing brings with particular interests in content creation and digital marketing. With a passion for helping others, and skills in social media and event management.
When she is not in the office, Tanya enjoys baking, travelling, catching up with family and friends, spending time at her local beach and visiting Adelaide's festival events.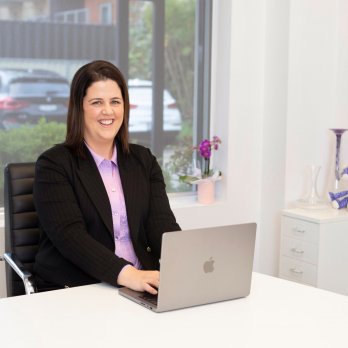 p: 08 8425 2970 (ext. 13)
Terri is a driven Graphic Designer with over 20 years' experience in identity branding and corporate design. Her knowledge and passion about design have been advantageous with the execution of all her work in business, studio and in-house environments. She has worked for a variety of sectors in Australia, London and Edinburgh, including wine, finance and education. Her specialties are:
Identity Design
Corporate Branding and rebranding
Conference Branding
Wine Label Design
Flyers
Brochures
Books
Annual Reports
Newsletters
Press Advertising
Signage
Web and Social Media collateral
Wedding Stationery
Terri loves spending time with her husband, 3 young children, family and friends. Most weekends are filled with bike rides, visits to a playground or park as well as frequent walks along her local beach. Here she must always put her feet in the ocean regardless of what the temperature is!