The Purple Giraffe team loves working with you one-on-one to build tangible and realistic marketing strategies, full of action, so you can reach your business objectives
We are a team, with a diverse range of skills and a genuine passion to help your business grow. When working with Purple Giraffe, your business will engage with one central contact. However, you can be assured that in the background all of our team will work together on your business to help see it flourish. This means that you benefit from a coordinated approach but can access the expertise of the entire team. Our motto is, when you win, we win.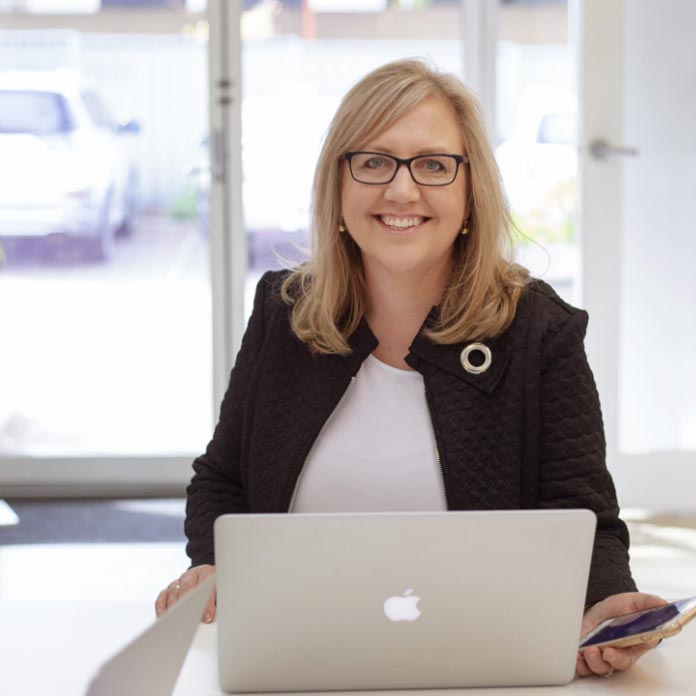 For almost three decades, Lynda Schenk has worked across a diverse range of industries including wine, hospitality, human resources, transport, medical devices, building and construction, conveyancing, landscape gardening, water filtration, organic farming, industrial cleaning and not-for-profit industries. She has a deep understanding of the marketing needs of companies, small and large.
Lynda has a natural ability to talk to people, understand their business and their objectives, and then to work with them to formulate marketing plans, brand strategies and marketing communication plans that build brand equity, growth and profitability.
Lynda is the winner of the Fabulous Ladies of Wine, 2018 Wine Marketer of the Year and a 2019 Telstra Business Woman of the Year, Small Business Category Finalist.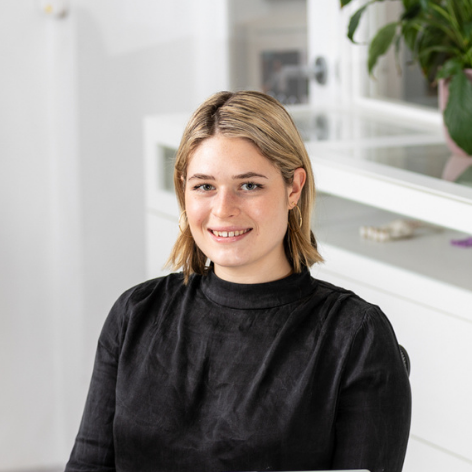 Alice is a young marketing and communications professional with a passion for writing and content creation. 
After completing her Bachelor of Arts and majoring in English and History, Alice spent two years working within the communications and creative industries. She is now enhancing her skills by completing further study with a Graduate Certificate in Strategic Communications and is excited to continue extending this knowledge and passion within her work at Purple Giraffe. Her experience in these fields means that she is skilled at crafting the perfect content for clients across a range of social media and digital platforms. 
When she's not working or studying, you can find Alice café-hopping along the coast, enjoying a (socially-distanced) drink and dance with friends, or trawling bookstores for the perfect guide to whichever topic has caught her fancy this week.
Amber is our wine marketing specialist and has spent more than 10 years working for family-owned wineries in McLaren Vale and Tasmania. During this time, she specialised in direct to consumer clubs and building customer loyalty through great experiences.
Along with her extensive knowledge of the wine industry, she also has experience in liquor distribution and hospitality, both locally and in London, where she had the privileged experience of working for HRH The Queen of England and HRH The Duke of Edinburgh at Buckingham Palace.
In her spare time, you'll find Amber tending to her kitchen garden or cooking with the produce, watching sport, playing with her beautiful dog or generally making the most of what amazing Adelaide has to offer!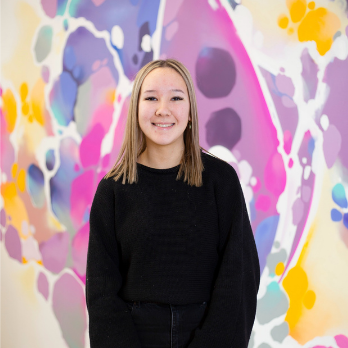 Fadila is a young rising Marketing and Communications professional as she comes to the end of her Bachelor of Marketing and Communications degree at the University of South Australia.
With a passion for copywriting and social media marketing, Fadila finds helping clients achieve their marketing goals a reward in itself. Her can-do attitude and commitment to bring brands to life, allows her to work efficiently and expand her knowledge and passion within her work here at Purple Giraffe. Fadila has a strong value for developing genuine connections, ensuring each client is represented in their own special way across their marketing content.
In her spare time, you'll catch Fadila meeting up with friends to check out the newest trending brunch spot, going on adventurous trips to hidden local gems or spending the night in with a few movie classics!
Jody has over ten years' experience in the wine industry, working for family-owned businesses in McLaren Vale and the Adelaide Hills. Working in all aspects of the businesses including event management, cellar door, restaurants, building brand and customer loyalty through wine clubs and administration. She knows firsthand what it takes to build a successful winery, hospitality, and tourism business.
Jody has also worked in the beauty and retail industries. She is creative and enjoys thinking outside the box. She enjoys building customer relationship through emotional connection.
When not in the office she loves to embrace her creative flair, whether it be pottering in her garden, cooking up a storm in the kitchen or getting busy with renovation projects. And of course, wine is always on the agenda, it's a passion she shares with her winemaker husband.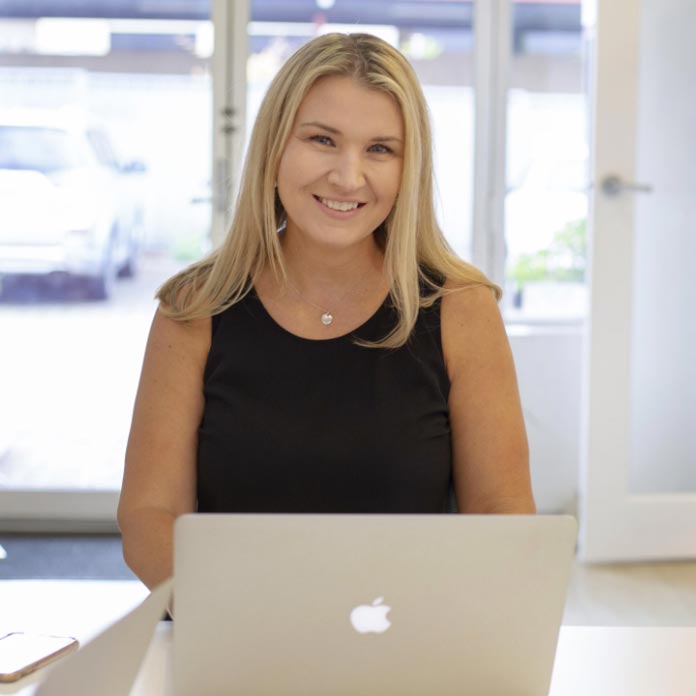 Kelly has a unique and enviable range of skills to offer Purple Giraffe's clients. Having not only set-up from scratch and managed both ecommerce and services businesses herself, and with qualifications and experience in leading, managing and influencing people as a business coach and mentor, her strategic impact is remarkable.
During her career, Kelly has gained experience in a senior leadership capacity across the private and public sector in coaching and mentoring, business development, sales and marketing, customer service, consumer protection and advocacy, legal and regulatory compliance, project management, operational & strategic planning, budgeting and reporting, and stakeholder management.
Kelly is also experienced and knowledgeable in the now increasingly important social media aspect of marketing and brand management and has mastered creating, building and managing multiple social media platforms within a single campaign and strategy.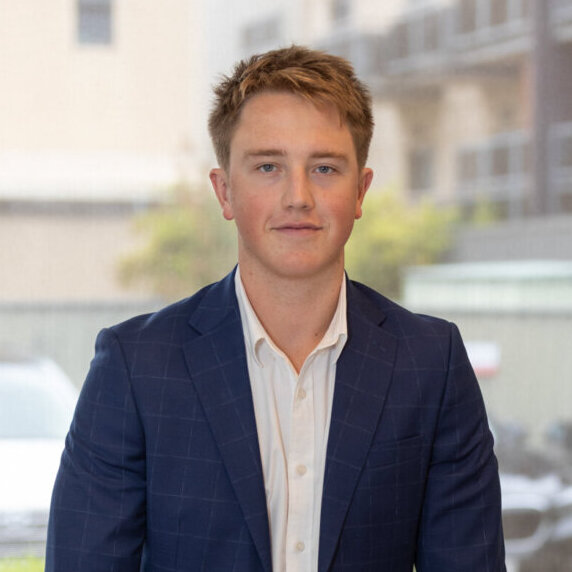 Kurt is the youngest member of the Purple Giraffe team and is passionate about offering a unique perspective in assisting our clients to achieve their digital media and marketing goals. Raised within the 'Giraffe family' (quite literally) Kurt applies his outgoing and eccentric attitude to assist our team with all thing's digital.
Kurt has a solid knowledge of business within the ecommerce sector, having set up from scratch and managed his own small business. With extensive experience and training within a vast array of digital marketing platforms, Kurt effectively applies his knowledge to promote and manage the online presence of many Purple Giraffe clients.
In his spare time, you'll find him getting a workout in at the local gym, curled up with a book in hand or out getting drinks with friends. Currently completing dual undergraduate degrees in Law and Philosophy, Politics & Economics (PPE), Kurt's confidence and knowledge of business strategy and marketing is expanding daily.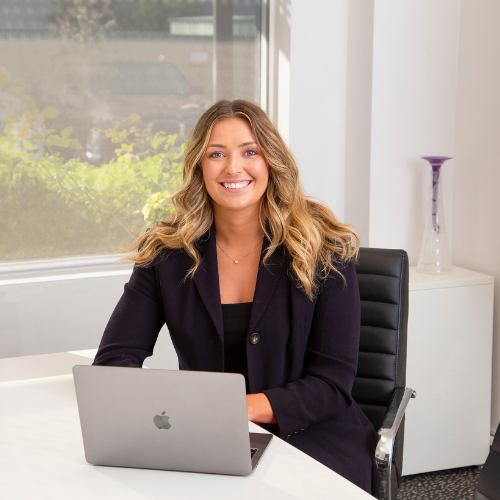 Social media marketing manager
Laura is a social media and digital expert with significant experience in the social and digital space having worked within a variety of different industries.
Laura believes in nimble, engaging, social-first content. Passionate about social media and content, Laura's journey has led her to join the Purple Giraffe team. Having worked in the industry for over seven years Laura has gained skills in custom content creation, social media and community management, social media and digital strategy, influencer and ambassador management, audits and social media consultation, client and account management, copywriting, social media campaigns, paid advertising, reporting and in-depth analytics.
Her experience in the industry has allowed her to gain in-depth knowledge into the social media, marketing and content world.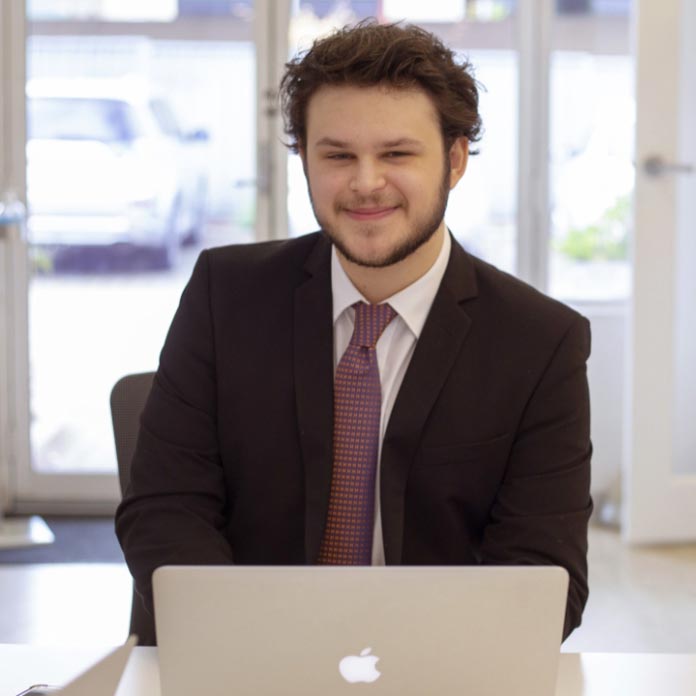 Raised in a family of wine connoisseurs and now developing his own passion for all things wine, Nic brings an analytical mind perfect for digital media reporting and performance evaluation. With a wealth of knowledge in building and managing bespoke digital solutions for Purple Giraffe's clients, his projects are designed to maximise benefit whilst being mindful of costs and requirements.
Nic has experience in running community legal clinics, having worked in the Adelaide Legal Outreach Service and the Administrative Appeals Tribunal Legal Advice Service. He has a double degree Bachelor of Laws and Bachelor of Commerce (International Business), and a Diploma in Languages (Chinese Studies) from the University of Adelaide.