The wait is finally over…
YouTube has introduced a new feature called Handles visible in YouTube Shorts and searches.
With over 2.6 billion users worldwide (Statista, 2022) and 51 million YouTube channels covering widespread content (Tubics, 2022) YouTube is no longer just a platform for sharing and watching videos. YouTube is a community allowing content creators and viewers to interact with each other, making Handles are a much needed and overdue feature.
What are Handles and how do they work?
Similar to usernames on other popular platforms such as Instagram, Handles are short and unique channel identifiers separate from a creator's channel name. Handles will start with the '@' symbol for example @Purplegiraffe.
Once Handles are created, a matching URL will be generated (for example: youtube.com/@purplegiraffe). This URL will allow creators to easily share their content and promote their channel through other social media platforms.
When choosing a Handle, creators should make their Handle name short and personalised to reflect their channel name. This will assist in establishing and securing their individual digital presence and brand on YouTube.
Creators who already have a personalised URL are not to worry as their pre-existing personalised links will automatically redirect viewers to the handle-based URL contributing to a unified YouTube presence for creators.
The overarching benefit of Handles is that they will help creators optimise their channels by growing their social media presence and subscribers through reaching new audiences.
So, how exactly will YouTube Handles help Channels grow?
Handles are a short alternative to Channel names making a creator's Channel more identifiable, appealing and easier to remember and search for viewers.
Creators can receive a shout-out in comments, community posts, and video descriptions and can be tagged in the title videos allowing collaborations between creators to be more effective.
Viewers will be able to tag and mention a creator's handle in comments allowing Channels to be discovered by widespread audiences.
A viewer's YouTube experience will be enhanced as they will able to watch YouTube with the confidence that they are interacting directly with their favourite creators.
The rollout of YouTube Handles will be gradual. Creators should keep an eye out for a notification in YouTube Studio to secure their unique handle that will best promote their platform.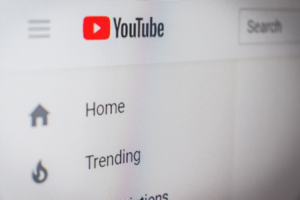 If you're keen to get in to YouTube but don't know where to start, chat to us today.  Our team of digital marketing specialists can point you in the right direction.