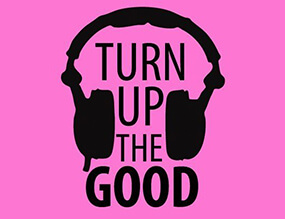 If I asked you to think of your favourite five brands right now, fifteen would probably pop into your head before you narrowed it down to your top picks. How do you get your brand to be one of those original fifteen? Even better, how can they become someone's favourite brand? What makes them special enough to pop into your mind at a moment's notice? This is what prompts the million dollar question: what makes a good brand?
Branding is becoming tougher due to the information-saturated world that we live in. Businesses compete for our attention constantly; we are exposed to over 3,000 brands daily! Who knew?
But what separates some brands from the great? I've narrowed it down to these 4 characteristics:
Risk
Uniqueness
Passion
Consistency
Risk: The basis of all good business relies on risk taking. Being able to think creatively, outside the box is generally the foundation of all ground-breaking ideas, so why not take this approach when deciding on your branding strategy? Involve your brand image in something that makes an impact on society; make your customers buy into your brands promise, rather than just your products.
Uniqueness: Being noticed is the name of the game in marketing and branding- that's kind of the whole point. At the heart of any business, whether you're selling goods or services, there needs to be a unique point to your brand; a USP (or unique selling proposition). Essentially, you need something that makes people need your product more than your competitors- once you have that, you're half way there.
Passion: The driving force behind the development of your brand needs to be passionate about the image being proposed. If the team behind the scenes is emotive, chances are that will translate through the messages and images associated with that brand. Emotional material within branding and advertising has been shown to achieve greater engagement and connections with your target audience.
Consistency: Lastly, being consistent through all business areas with the same language, colours, images, themes, etc are vital to ensure your brand can be instantly recognised, and therefore become more memorable with time.
These elements are just the basics of brand development; of course there are other characteristics that could be beneficial to branding, but these are the essentials. Each new business will be different on many different levels, ranging from the service they are selling to the audience being targeted. Luckily these characteristics are very versatile and have been the basis of many successful branding developments.