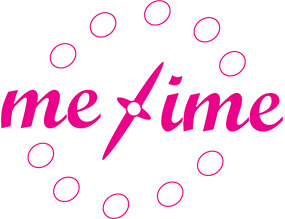 It's not always easy, in our complex and busy modern lives, to find the time to pause and reflect on where we're heading, and why we're doing what we do. When was the last time you asked yourself, in a quiet moment, whether your outer life, particularly your line of work, reflects who you really are? Is your chosen profession really the best use of your energies and talents? Are you fulfilled and stimulated? Do you feel you're what you're doing is worthwhile, making a positive difference in the world?
Even if these are not questions that concern you, it's good policy to stop from time to time and consider where you are in your life's trajectory and whether you're still heading in the 'right' direction. This might look and feel like progress towards identified goals, or a sense of inner peace and deep satisfaction, authenticity, consistency between choices and behaviour … or all of the above. In any case, it feels good! Whether you think of it as mindfulness, listening to 'the small voice within' (following your instincts), or just commonsense with a dash of self-awareness, the benefits of thinking about what motivates you and aiming for congruence between your inner self and outer persona are significant.
They include empowerment, a sense of 'owning' your own decisions (for better or worse), achieving your goals, feeling as though you are manifesting your own destiny, more systematic, deliberate and better choices, less room for 'if only' regrets when things don't go so well and an ongoing sense of the big picture of your life path.
I'm always amazed at those people who seem to drift through their lives, falling into jobs (and relationships) that consume years of their time and energy without any kind of rationale or conscious plan. OK, that can work out fine, and I realise we're not all planners and over-thinkers, but surely an hour with a pen and paper, a glass of wine and the intention to articulate some priorities, things that make you happy, a bucket list even, would be an hour well spent. I find this kind of stepping-off-the-treadmill thinking enjoyable and hugely beneficial. If you haven't tried it, do – you might be surprised at what you come up with, and how your life might be improved by it!
Kindly written for Purple Giraffe by:
Carolyn Gadd, Freelance Copy Writer, Exact Editorial Services