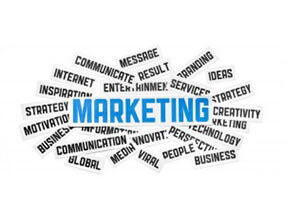 Have you ever wondered what a Marketing Plan is?
Does all this talk of marketing planning sound like double Dutch to you?
Well a Marketing Plan, in simple terms, is a road map for your business.  A Marketing Plan should outline specific actions your business will take to market your service or product to the people who purchase it (your customers).
A Marketing Plan should supplement your Business Plan.  Together, these plans will guide your business on where it is going and how it is going to get there.
So, how do you write a Marketing Plan?
Identify your Company's Vision, Mission and Values
Identify your objectives; what are the specific goals of the company (time bound them)
List the products/service that your company offers
Identify who will consumer your product/service? The people who buy your product may not be the people who consume your products. You need to identify your consumers
Identify who your competitors are
Consider your competitors and identify what is unique, special and/or different about your product/service. This is referred to as positioning.
Develop your pricing
Identify how you will sell your product and the support you will need to sell it
How will people find out about your product/service, for example:

What signage do you need
What will your stationery look like
What brochures do you need
What promotions will you run
What advertising will you do
What social media will you be active in

What is your budget? How much money do you have to promote your products/service?
What is your action plan? What will you sell, when will you promote it?
Summarise your actions
As you can see, a Marketing Plan can be quite complex, however by writing a Marketing Plan you will be setting yourself up for success in the future.
If you know you should have a Marketing Plan but it all sounds too hard, then don't delay, just give us a call and we would be delighted to help.