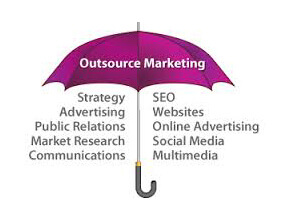 The question isn't: Why would I outsource marketing?…it should be: Why wouldn't I outsource marketing?
The benefits of outsourcing your marketing are:
Reaching your goals – outsourced marketers are measured by results, and they can't do this effectively unless they are working closely with you to develop your strategic goals with integrated campaigns that reach your desired target market
It saves you costs – you don't need to employ a person, therefore no work cover, superannuation, insurance, phone, laptops and/or car costs
Choice of hours – you don't need to fill up somebody's day with work, you can choose the amount of hours you want your outsourced marketer to work per month
Experience and Expertise – you gain experience that doesn't come from one internal staff members.  Outsourced Marketing work across different industries and can offer marketing solutions that you may not have thought of in your industry
Availability – you outsourced marketer is available to you every day of the working week, no need to wait for the part time staff members day in the office
Adhoc Marketing Expenditure – you can eliminate adhoc marketing expenditure that doesn't achieve return on investment criteria
Maximise Marketing Spend – outsourced marketers can maximise your marketing spend through tried and tested experience as well as adopting, innovative and creative solutions to your marketing
All of the above views are the ethos of Purple Giraffe and may not be that of ALL outsourced marketing providers.